Flow chart for use of programs in generating crystal energy landscapes
Please see publications for the methods and programs used for different types of molecules and types of study.
(Solid arrows) link the programs whose function is essential for generating a crystal energy landscapes for a rigid molecule
(dotted arrows) link additional programs used for greater accuracy or widerranging studies.
Click anywhere for a larger version with links to websites of the other programs.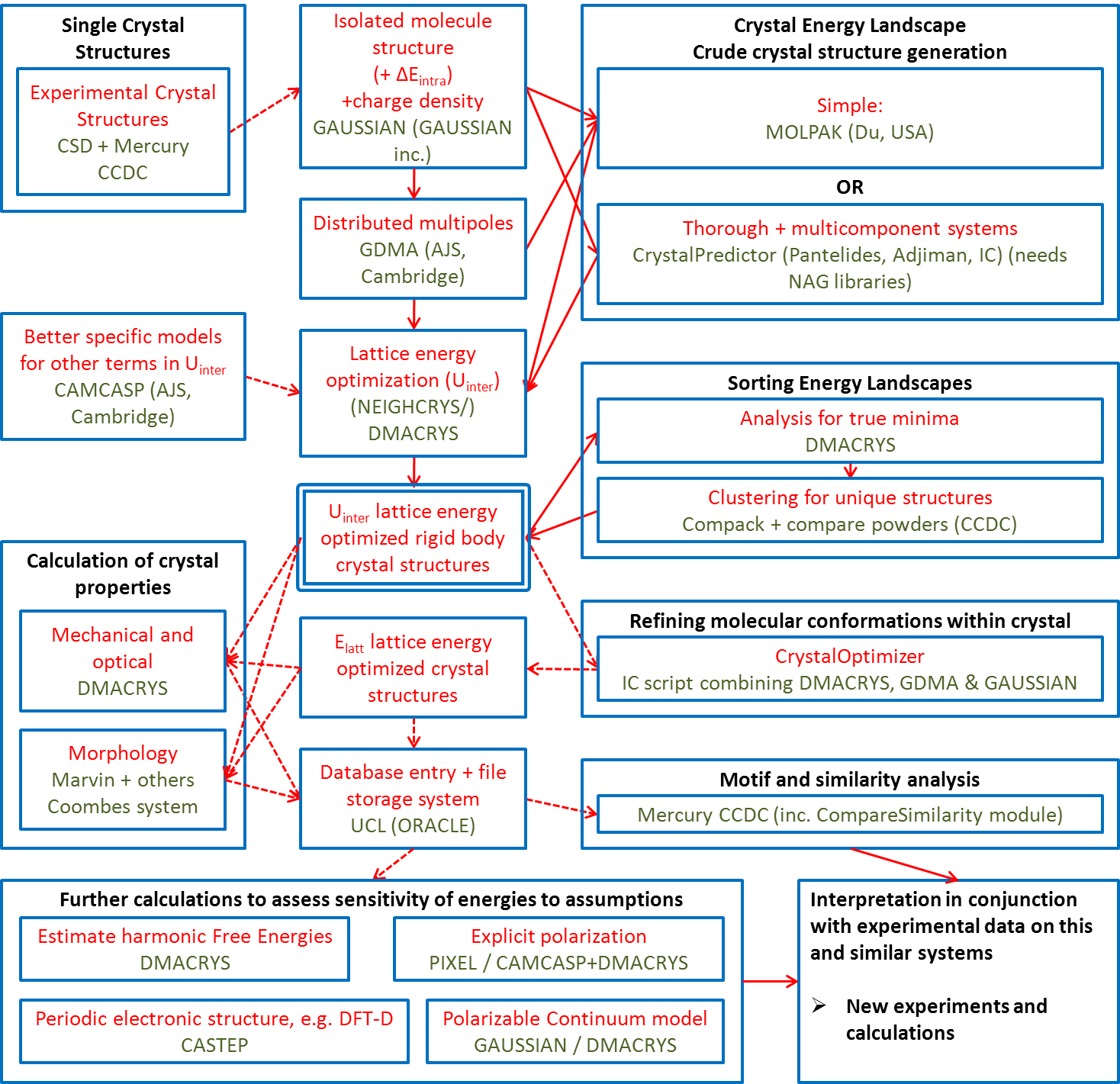 Crystal energy landscapes for model pharmaceuticals currently take 6-12 months to calculate and interpret, depending on the molecule complexity and number of low energy structures.